Josh Lee Store: Buy Albums, Merchandise And More!!!
You can not buy albums and we can not send you any albums until we make sure we own all the copyrights to every song per album and can afford to release the albums. Sorry for the inconvenience. [If you would like to reserve an album to buy just tell us which album and put your email so we can tell you when we are ready to sell albums! USE THE CONTACT FORM!] Thanks! :)
Albums:
Cd's:
MERCHANDISE:
Powered by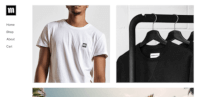 Create your own unique website with customizable templates.